TURNING POINTS 2021

Virtual Event
Thursday, April 29, 2021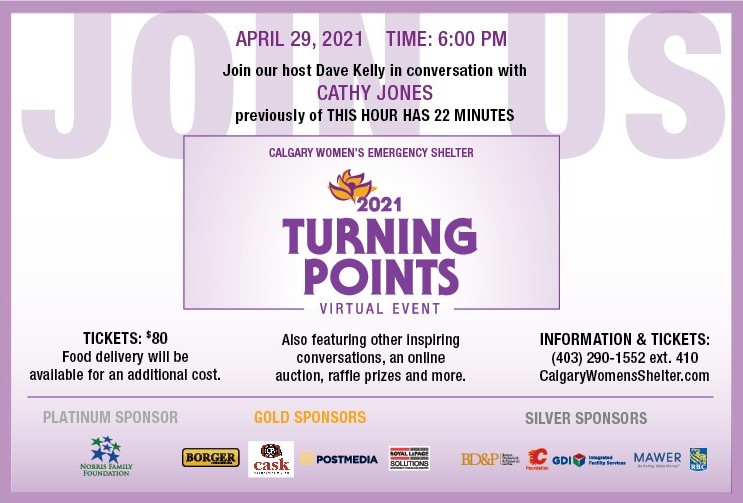 Turning Points is going virtual this year!

Join our host, award-winning interviewer and writer, Dave Kelly in a candid conversation with Cathy Jones, previously of THIS HOUR HAS 22 MINUTES.
This unique virtual event will also feature inspiring conversations with our CEO, Kim Ruse, Lana Wells, a representative from the Calgary Police Service and frontline staff. They will talk about the innovative work of our agency, and the prevention of family violence and abuse in our community. You will also have a chance to bid on amazing auction and raffle prizes.
RAFFLES AND ONLINE AUCTION
Our Raffles and Online Auction are now live and open to everyone! Anyone can purchase and bid on amazing prizes, no event ticket necessary.
Raffles
Purchase tickets for your chance to win: a WestJet Gift of Flight and Espy Date Night Experience and Herschel Luggage Set; 100 Bottles of Wine; and VMedispa Package
Online Auction
Bid on our amazing packages including: A Land Rover and Silvertip Golf Resort Weekend, A Garmin Fenix 5X Plus Sapphire Watch, a 65" Roku Smart TV, and more!
FOOD ADD-ON OPTION
Enjoy a delicious, handcrafted, locally sourced, charcuterie box provided by Fork + Farm. Boxes are available at an additional cost to ticket prices. Delivery and GST are included.
In this unprecedented year, support from the community is needed now more than ever.
As an agency working to ensure those impacted by family violence and abuse are kept safe and healthy, your support will make a difference in the lives of the approximately 15,000 individuals we serve each year. Proceeds from Turning Points help fund our innovative safety, healing and prevention programs.
For more information about Turning Points 2021:
This email address is being protected from spambots. You need JavaScript enabled to view it.
(403) 290-1552 Ext. 410
Thank you to the sponsors for Turning Points 2021:
Platinum: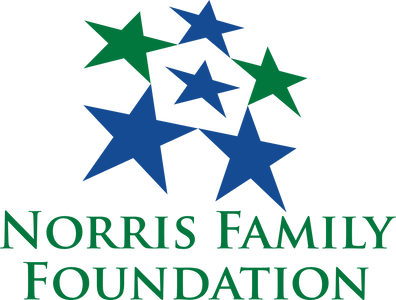 Gold:
Silver:
Bronze:
Jason Baba - RBC Dominion Securities
Event Supporters:
Cathy Jones
Dave Kelly
Details Convention and Event Management